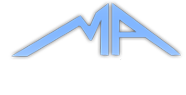 Profile
 Since 1957 our firm Modern Alyans has been producing our specialty, wedding rings. We try to cater to a larger field of customers by widening our horizon of work as we offer choices such as manufacturing, wholesale and retail.

We believe our customers deserve the best as we try to produce quality with a different range of models for your liking.

We have up to 150 model wedding rings which are ready in all sizes and we also have 2000 more different handmade models of rings to view in our stores which we can customize to the size you wish for.

Our range of models are up for viewing for our customers in our chain of retail stores.
Head
Office
Davutpasa Cad. TIM 1 Is Merkezi 6/246 Topkapi / Istanbul



Tel
0 (212) 501 41 74
Web
www.modernalyans.com
Mail
modernalyans@modernalyans.com